Imagine being trapped in a massive mock cityscape. You have to escape by finding clues and solving puzzles, and your only tools to escape are your wits and a technologically advanced car. No, you're not Batman and this set-up isn't a plot from the Riddler. What it is through is a new, unique brand experience from Ford, and while its players won't be driving the hyper-advanced Batmobile, they will get the chance to get behind the wheel of the next best thing: the 2017 Ford Escape.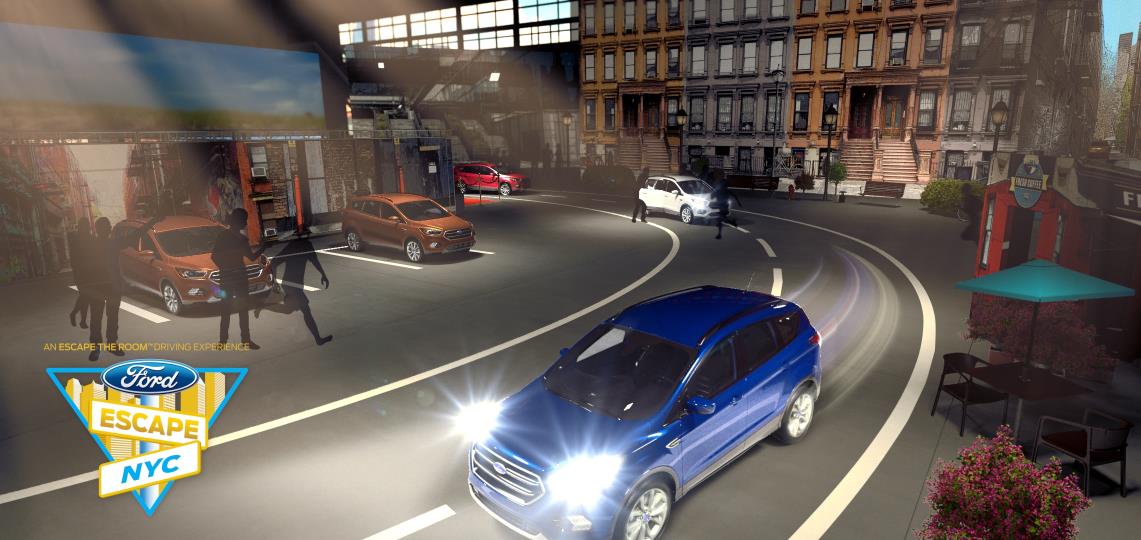 ​
This event, dubbed Escape NYC, is all about introducing drivers to the impressive technology and features available with Ford's new 2017 Escape. By partnering with renowned puzzle designer Victor Blake and his team of themepark engineers, Ford was able to turn New York City's Moynihan Station into a huge city-like set for players to drive around. Designed in the style of Blake's popular Escape the Room live gaming experiences, Ford challenges its players to use the Escape's capabilities and features, such as its enhanced active park assist system, rear backup camera, and SYNC® 3 infotainment system to find clues to solve the puzzles and ultimately "escape" to complete the challenge.
Now, tickets for this event may have sold out within the first day of their availability, but Ford has promised to open up more slots for participants when the event opens on June 23rd. However, for those who want to put the 2017 Escape to the test but don't want to make the long ride to New York City, we've got plenty of these dynamic, new compact SUVs on our lot. So stop in to MacDonald Motors Auto Group in Center Conway for a test drive today!